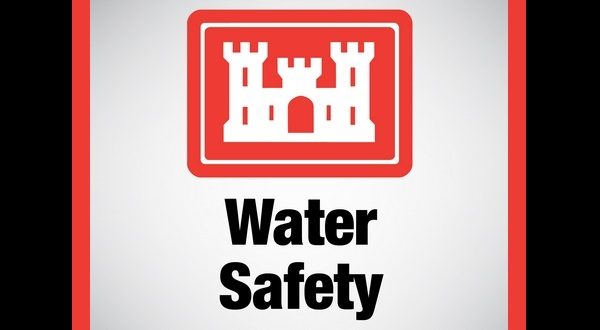 The US Army Corps of Engineers reminds everyone to practice good water safety habits over Labor Day weekend.
"Labour Day is one of the busiest summer weekends on the water in the area," said Little Rock District Commander Col. Damon Knarr. "We ask everyone to put safety at the forefront of their plans and look out for each other when in and around the water."
The USACE asks everyone to wear their life jacket, not drink alcoholic beverages and drive a boat, never swim alone, and stick to designated swimming areas.
Following these safety tips can help make your family's vacation safe and enjoyable.
Recreation information is available online at swl.usace.army.mil, on Facebook at facebook.com/littlerockusace and on Twitter @usacelittlerock.
Web readyMT Powered by WireReady® NSI
315943058
Mozilla/5.0 (Macintosh; Intel Mac OS X 10.11; rv:49.0) Gecko/20100101 Firefox/49.0 (FlipboardProxy/1.2; +http://flipboard.com/browserproxy)
eadaf28623740998bc59651c3a89ea87c8943d9e
1