JOINT BASE LANGLEY-EUSTIS, Va. – The military has developed many ways to celebrate the achievements of NCOs and Soldiers. Recognizing them is nothing new, but what the military professional specialty, 42 Alpha Human Resources Specialist, did not have was a competition to identify the best in their career field. Finally, it is time for them to be honored in the new US Army Training and Doctrine Command, Adjutant Generals Corps Regimental Association G1 NCO and Soldier of the Year.
"The purpose of the competition was to identify the most complete leader and the competent NCO and Soldier," said Sgt. Major Christian Carr, TRADOC G1 / 4 (Personnel / Logistics).
In the early morning of December 1st, the TRADOC 42 Alpha competitors were getting ready for the first round of the two days of competition. They were assessed on their physical fitness, personal appearance and leadership style. Competitors were also tested on their knowledge of military history, equal opportunities program, sexual harassment / assault intervention and prevention program and human resource management. The NCOs also completed a portion of onboarding and onboarding counseling, which demonstrated how well the HR NCO can identify and mitigate issues a new soldier might have.
After the rigorous competition, only one non-commissioned officer and one soldier received the winning title. Staff Sgt. Nicolas Stephens, US Army Combined Arms Support Center, was recognized as the TRADOC AG NCO of the Year, and Cpl. Vincent Martinez, US Army Intelligence Center of Excellence, was named TRADOC AG Private of the Year.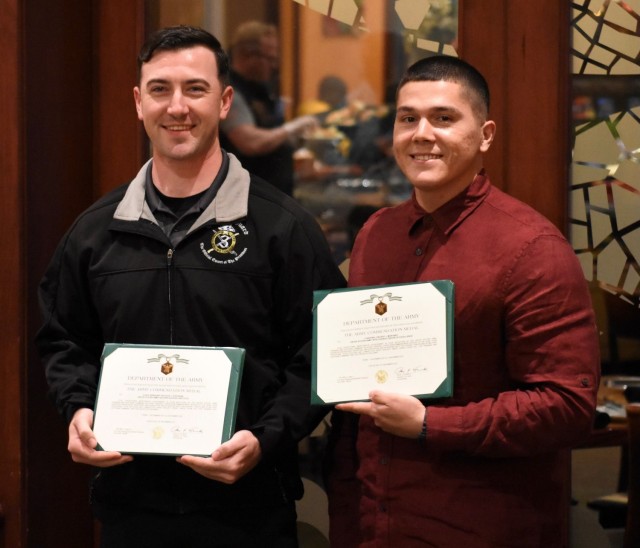 This year was the first time TRADOC G1 organized the event.
"It was very surprising and refreshing to see the high caliber talent that showed up to compete," said Carr. "I really didn't know what to expect so seeing how mature, professional and talented these junior soldiers and NCOs were was mind blowing. "
Historically, each year the Adjutant General Regimental Association Corps asks leaders to submit deserving Army Department civilians, officers, warrant officers, non-commissioned officers and junior enlisted soldiers to be recognized for their excellence in the human resources profession.
Carr noticed limited participation over the past few years and believed that one of the root causes was the lack of challenging and hands-on competition.
The new competition started in the Centers of Excellence, where the best Soldiers and NCOs were selected and promoted to TRADOC level. From there, a panel of AG sergeant majors reviewed and voted on the top candidates in each category.
"I think it's great what Sgt. Major Carr did it by putting this together. I think that should be the norm for competitions, "said Stephens.
"Even if those who competed were not the winners, receiving three days of non-stop leader development and MOS through not only task execution, but also deliberate coaching, teaching and mentoring. have helped improve the overall competition, "Carr said. .
Martinez, who has competed in the U.S. Army's Best Warrior competitions before, said those competitions tested soldiers both mentally and physically, but this one was different.
"As Alpha 42 I loved being able to compete because it kept us on our toes," he said. "This competition, being above all mental, was much more difficult, which I appreciated because it forced me to be at my best throughout the competition."
To build on the success of this interactive, in-person competition, vigor is something Stephens feels he needs to continue for years to come.
"I think it is very beneficial for the NCOs and the soldiers, who represent their centers of excellence, that the intensity of this competition continues as it really tests the adaptability of 42 Alphas," said Stephens. "Each event tests a different part of you and if you don't get it 100% the first time you only have one try, so you have to bounce back and give your best for the next event." . "
"Overall it was a tight competition and I think as a leader and as Alpha 42 is moving forward we have all improved, regardless of first, second or third place. "said Martinez. "I think we've all learned a multitude of things that we can take back to our units, from a leadership or technical standpoint. "