Stanley L. Myers, Sr., managing partner and attorney at Moore Bradley Myers (MBM), completed the 64th Military Judge Course. He is the third military judge in the South Carolina National Guard and the first African American to hold that office in South Carolina. He is currently a lieutenant colonel in the National Guard.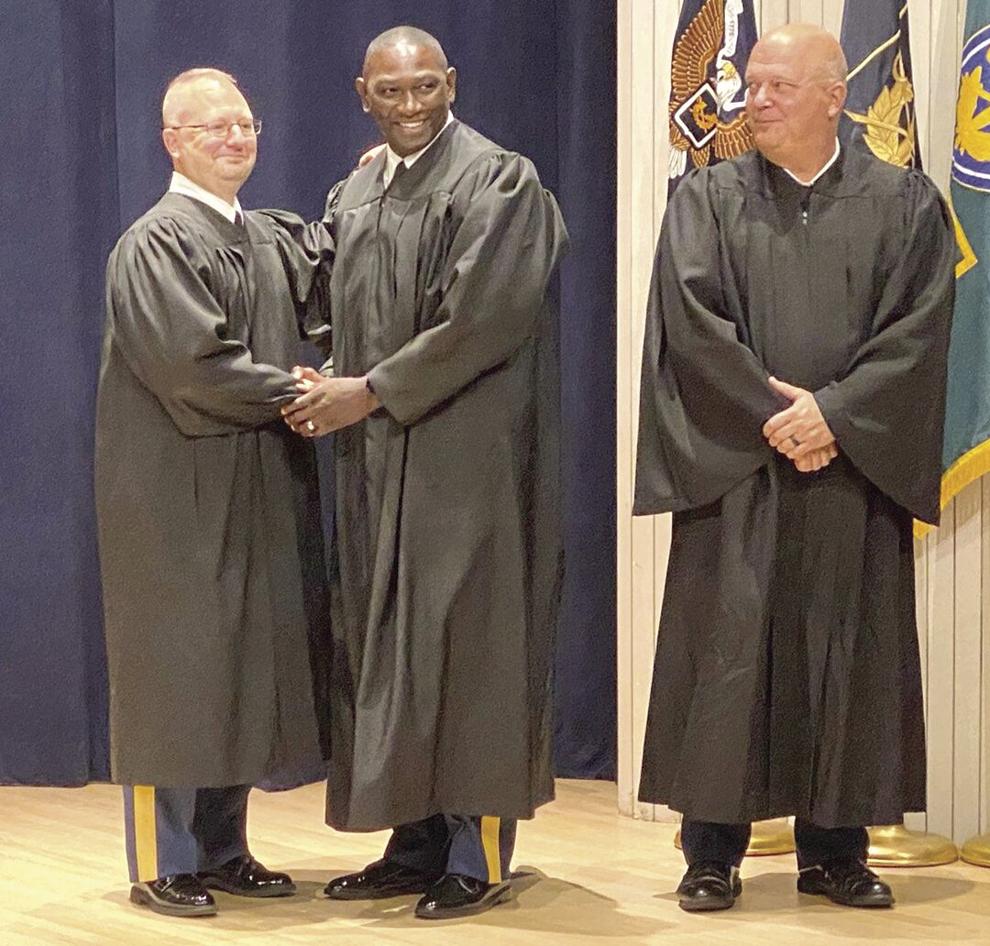 Myers was appointed infantry officer at the Citadel. He became a Judge Advocate General after passing the SC Bar. As a judge, he fulfills many roles in the military, including presiding over trials, interpreting military law, evaluating the presentation of evidence, and controlling hearings and trials in the courtroom.
"Taking this role for the military is a dream come true and something I've worked for since becoming a JAG officer," Myers said. "I had no idea I was the first African American judge. I found out after I graduated that someone put it online. You can't have a lot of that until you have not the first, and I'm very proud to be a leader in this field.
Being first is nothing new for Myers. A 1998 graduate of The Citadel, Myers set several records as a starting quarterback for four years for the Bulldog football team. Additionally, he is the regional defense attorney and oversees junior Judge Advocates General (JAGs) in South Carolina, North Carolina, West Virginia, Delaware, and Virginia. He deployed as a captain to Afghanistan from 2007 to 2008 with the 218th Infantry Brigade in support of Operation Enduring Freedom.
Myers, a native of Swansea, SC, began practicing law with MBM after graduating from the David A. Clarke School of Law in Washington, DC in 2004. His practice areas include criminal defense, damages personal injury and workers' compensation.
He was named a South Carolina Super Lawyer, a Midlands legal elite, a member of the American Bar of Trial Attorneys, and licensed to practice in state and federal courts. He is the founder of the Swansea Mentorship Scheme and a member of the Citadel Visitors Board. He is married and the father of two children.
About Moore Bradley Myers
Our firm has represented government agencies, corporations large and small, and individuals throughout South Carolina since 1971. With over 40 employees working as support staff, paralegals, and attorneys with offices in Saluda and Columbia, our firm has served as a counselor for generations. families and businesses. To learn more, visit our website at mbmlawsc.com or follow us on Facebook, Instagram and Twitter.