This week, U.S. Senator Marco Rubio, R-Fla., vice chairman of the U.S. Senate Select Committee on Intelligence, delivered opening remarks at the committee's public hearing on the nomination of Kate Heinzelman be General Counsel of the Central Intelligence Agency.
Rubio said the following:
"Thank you, President Warner, and thank you, Mrs. Heinzelman, for being here, and welcome to your family. And thank you for giving me the opportunity yesterday to meet with you and discuss your appointment.
"As I told you, the CIA's General Counsel plays an important role, given the work the agency does on behalf of our country. The CIA cannot carry out its global mission under the powers that it are conferred without an attorney providing policy and legal advice to the Director.
"No US government agency is above the law, certainly not the CIA, and it is important that their activities always comply with the law. This committee was created to provide oversight of the CIA and the entire intelligence community. That said, it is important that counsel, at the same time, do not impede agency operations when working under presidential authority and with congressional support through authorizations and funding. The role of lawyers is to ensure that they follow the law, but also not to become an unnecessary obstacle to the very difficult work of acting on behalf of the national interest of our country.
"I want to make a broader editorial point, which, while related to this nomination, is not a direct statement about you. I am interested in knowing more about you and your background and so on. It's really a broader editorial point in an ongoing pattern that we've seen with some of this administration's candidates, particularly in the intelligence community….
"Since [President Biden] took office, we have now processed a number of applicants, not only for the intelligence community but for other agencies, who at one time worked on behalf of either the the Chinese Communist Party [or] Chinese entities directly related to the Chinese state. I get that people don't like it being characterized as such, but it is what it is. And anyone who understands the nature of the threat posed by China understands that is what it is.
"Here's how the pattern generally went. They are highly qualified people, there is no doubt about that. They begin their work in a position of national security trust within the executive branch.
"They come out even more qualified and go to work for an international business law firm.
"In this company, although he has held positions in government that he or she should have had [learned] the true nature of the Chinese threat and all the ways they seek to influence American policy, they end up representing or working on behalf of certain state-controlled entities in China, usually representing them on issues such as helping understand US law.
"Fourth, this increasingly credentialed individual, who has now worked in the executive, has worked outside of government, is seeking to return to public service at the highest levels, where trust and judgment are paramount. And then that person is nominated for a position.
"So this pattern, the reason I'm pointing it out is that I think two things are at play here. The first is how difficult it has become to find highly qualified and credentialed individuals to serve who have not at some point in the private sector interacted with entities linked to the Chinese Communist Party, because that is exactly the nature of the challenge we face from China. . As a larger editorial, I really hope this administration will be more sensitive to this in the months ahead and in future appointments ahead of us.
"This is really a commentary on our internationally based American law firms and how their business model, in many ways, now enables and supports the soft power and subversive efforts of controlled entities. by the CCP.
"It doesn't make those people who have been appointed in the past bad people. It doesn't even disqualify them from important or rewarding work on behalf of the [U.S.] government. But I think it begins to demonstrate for us two things. Again, as I have already pointed out, [it demonstrates] how difficult it is to find people able to serve who have not, at some point, come up against the influence efforts of the Chinese government. And I think that also potentially reflects how some [in the Biden Administration] diminish how ubiquitous this has become and what a difficult challenge this Chinese threat has become for us.
"Having said that, I look forward to hearing more about you, your background, your qualifications, your perspective and your role, should you be confirmed. The position of General Counsel is very important as we have discussed. Yes, it's about making sure they follow the law, but it's also about providing advice and guidance on the options that exist to serve the national interest of our country, within the framework what the agency is authorized to do. I think that's just as important in this role.
"So thank you for your willingness to serve, and we look forward to hearing your testimony."
–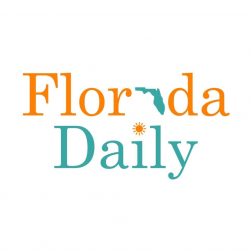 Latest articles by Florida Daily
(see everything)