Army Pacific's role in region escalates amid global distractions, commander says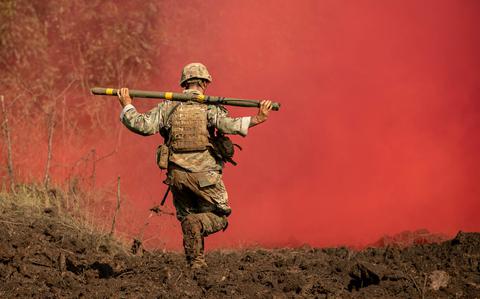 FORT SHAFTER, Hawaii — The U.S. military remains on guard in the Pacific, though America is focused on helping Ukraine defend itself in Europe against Russian invaders, the top commander said recently. army in the region.
When General Charles Flynn, commander of the US Army Pacific, met with civilian and military leaders during a recent trip through Southeast Asia, some asked if the US military remained committed to its role in maintaining stability and ensuring a free and open Indo-Pacific, he told Stars and Stripes on Wednesday.
"And my answer was 'Absolutely,'" Flynn said in an interview at his Fort Shafter headquarters.
"I have no trouble staying focused on the Pacific," said Flynn, who took command last summer. "There is a lot of work to be done here for all services and certainly for the military."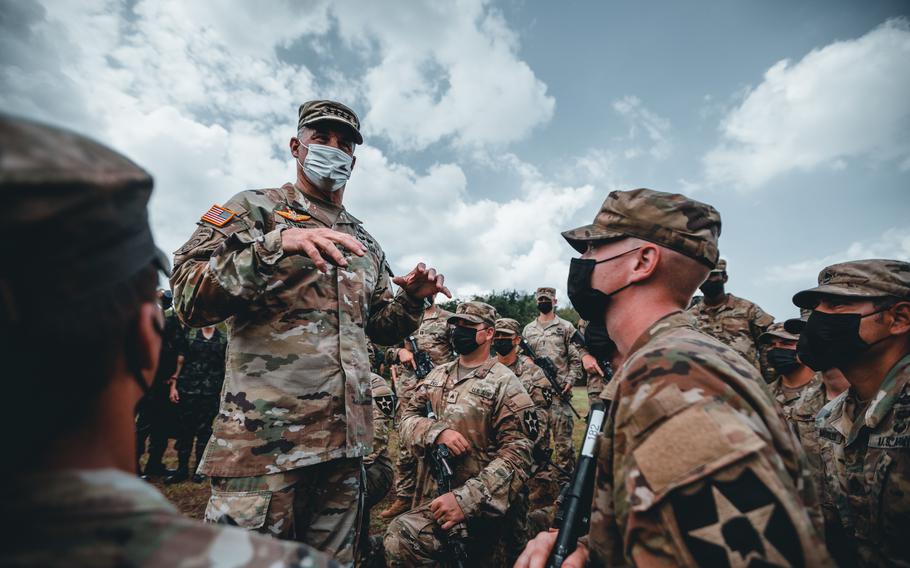 Flynn has a relatively long view of the ebb and flow of military activity in the Pacific. He commanded the 25th Infantry Division in Hawaii from 2014 to 2016, then moved a short distance to the island for a two-year term as deputy commander of US Army Pacific.
Flynn argues that the Army of the Pacific has seen a "fairly substantial" net gain in its regional presence over the past decade for multiple reasons.
First, in 2013 it was upgraded from a three-star headquarters to a four-star headquarters, with General Vincent Brooks taking command at that time.
"The second thing that happened was that we didn't send as many forces to the Middle East," Flynn said, referring to the long US military involvement in Iraq and Afghanistan. "We have retained a greater amount of capability here in the Pacific to perform a wide range of exercises, engagements and operations in the region."
Brooks established Pacific Pathways as a means of keeping small units deployed in the region for a few months at a time moving through a series of established multinational exercises.
That concept evolved into Operation Pathways, a way to project forces into the region to "address operational and strategic issues," Flynn said.
"Pathways is our operational campaign design in the region, and Pathways is our posture," he said. This allows the military to engage more regularly with partners and allies and increases their ability to operate together in the event of conflict, he said.
"We are also denying key ground to our adversaries here because we are on this ground, with the armies on the ground, among the people," Flynn said.
"Since January, we've had somewhere between 10 and 15 exercises happening concurrently, with corps headquarters forward, multiple divisions forward, and capabilities deployed to the region, using those exercises as design of our campaign under Pathways," he said.
Flynn estimated that over the past six months, between 6,000 and 7,000 troops from a wide range of units — including active duty, reserves and guard — have been deployed on Pathways exercises. That number does not include soldiers permanently stationed in South Korea or Japan, he said.
Another key to keeping more Army forces present and engaged in the region is the Joint Multinational Readiness Center Pacific, Flynn said.
The 25th Infantry Division began experimenting with this concept of combat readiness at the battalion and brigade level when he was its commander.
The readiness center is now a deployable collection of personnel and equipment capable of providing training exercises that soldiers from rival rotations would get at the Joint Readiness Training Center at Fort Polk, Louisiana, or the National Training Center at Fort Irwin , in California.
Regional training centers under the Joint Pacific Multinational Readiness Center were first deployed to Hawaii last fall and then to Alaska this winter.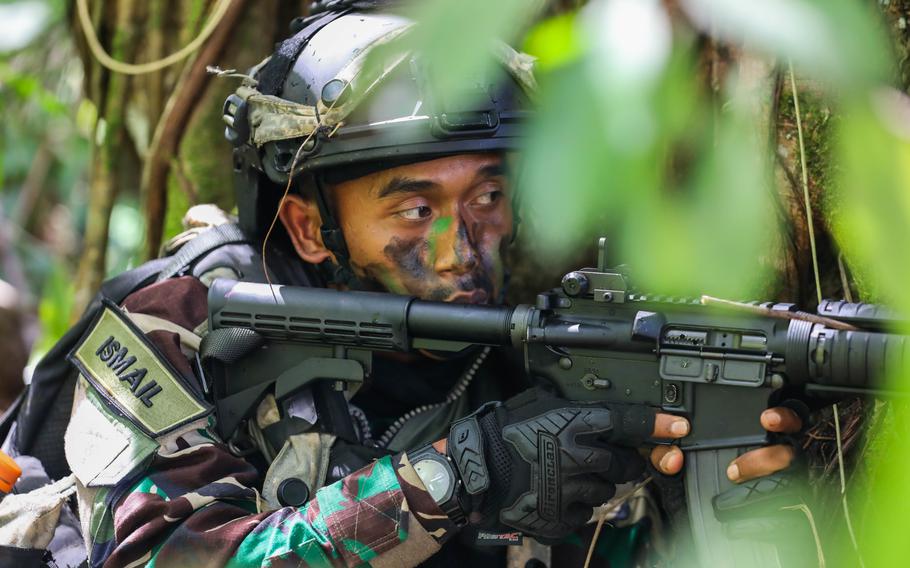 "These training centers more closely replicate the environment and conditions in which our forces will be required to operate," Flynn said. They also reduce costs and wasted training time associated with shipping to one of the national training centers, he said.
Partner nations are "thirsty" to create their own training centers in conjunction with the US military, Flynn said.
The Joint Pacific Multinational Readiness Center deployed in August for the two-week Garuda Shield exercise to Indonesia with U.S. and Indonesian soldiers.
"This year, the early indications are that there could be as many as 10 or 14 countries that are going to participate in Garuda Shield in Indonesia," Flynn said.
"To me, this is an illustration of exactly what we're trying to achieve, which is to increase our multilateral and multinational training opportunities to be able to participate in an exercise like Garuda Shield – a bilateral army-to-army exercise – and create an opportunity for other countries in the region to participate in a multilateral exercise.