Badass nicknames get even better when they have a great story like that of an enemy who faced the unit in combat. While the Marines were probably not nicknamed "Devil Dogs" by the Germans, a number of other military organizations claim their nicknames came from the enemy. Here are 7:
---
1. "Ghost"
The 9th Armored Division was deployed to the northern front of the Battle of the Bulge as it began in 1944. The Germans began to refer to the unit as "Phantom" because it seemed to appear all over the front.
2. "Bloody bucket"
The soldiers of the 28th Infantry Division were known for their vicious combat tactics during the Normandy campaign. As they wore a red bucket-shaped patch, the Germans began to call the division the "Bloody Bucket".
3. "Devils in baggy pants"
During the invasion of Italy in 1943, the 504th Parachute Infantry Regiment defended the right flank of the 3rd Infantry Division and carried out regular raids on enemy outposts. The diary of a deceased German officer supposedly contained the nickname of the airborne infantry.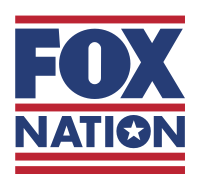 4. "The blue ghost"
Japanese propaganda kept reporting that the USS Lexington had been sunk and kept making mistakes when the blue-hulled aircraft carrier came back and yelled them over and over again. This ultimately led Tokyo Rose to nickname him "The Blue Ghost".
5. "Gray ghost"
"Gray Ghost" was applied to a few ships because the Tokyo Rose writers were apparently lazy. USS hornet, the USS Pensacola, and the USS America all claim the nickname and everyone's story is the same, Tokyo Rose bestowed it on them during WWII.
6. "Black Death"
Iraqi troops resisting the US advance in Desert Storm learned to fear the Apache helicopter even before the "death road". After the Apaches destroyed their radar stations and many tanks and troops, Iraqi soldiers began to call it the "Black Death".
7. "Steel rain"
Iraqi soldiers who survived the first combat deployment of the multiple-launch rocket system, which can fire rockets that explode above the enemy's heads and release hundreds of deadly bombs, dubbed the weapon " Steel Rain ". The soldiers of the 3rd Battalion, 27th Field Artillery Regiment who fired at the soldiers adopted "Steel Rain" as their unit's official nickname.